H&W Foodservices is the only broadline foodservice distributor on Oahu with an in-house protein processing facility where our Palama Meat products are produced. With products ranging from Prime Steaks to Ground Chunk Patties, our processing team is here to help you ease your labor cost. Allow us to portion your proteins so you can focus on your guest services.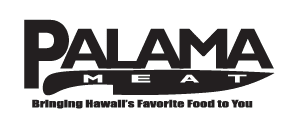 Our Facility
Our processing facility was designed from the ground up to serve a single purpose: manufacturing of proteins. All working spaces within the facility are floor to ceiling wash down capable. Our facility has multiple temperature zones for processing, tempering, and housing finished products.
Quality
Our facility is registered with the USDA, the FDA, and the State Department of Health. We have a full-time QA/QC manager who adheres to the stringent policies and procedures of our HACCP program. We also have an on-site QA/QC laboratory to process the daily environmental and food quality tests to ensure that the products we provide are safe for consumption.
Experience
H&W Foodservice/Palama Meat has been processing proteins for over 50 years. The H&W Foodservice Manufacturing Facility is available to address your needs. Whether you are looking for a Case Ready co-packer or proprietary product manufacturing, our facility and experience are just a phone call away.
Some of the products that we produce
Testimonials
Here's what our customers have to say:
"Your meat cutting room's staff is on par if not better than the big national cutting rooms… I know it's a different set of rules and probably not practiced anywhere else in Hawaii, but I appreciate all of you and your efforts in upholding Hy's steakhouse Standards, Expectations, and Quality with no compromises."
– Chef Justin Inagaki, Hy's Steakhouse
Sign up for our newsletter
(We do not share your data with anybody, and only use it for its intended purpose)
click here to sign up